Back To Menu
Arugula Salad
Goat cheese and candied walnuts
Salad Protein Add Ons (Optional):
Add Grilled Chicken
+$3
Add Fried Chicken Tenders
+$3
Add Chipotle Chicken Salad
+$3
Add Tilapia
+$4
Salad Dressing Options:
Oil & Vinegar
Balsamic Vinaigrette
Ranch Dressing
Blue Cheese Dressing
Honey Mustard Dressing
No Dressing
Have you tried this item? Pop it!
Help other diners know what to expect by sharing your experience.
2 people have popped this item
Photo Gallery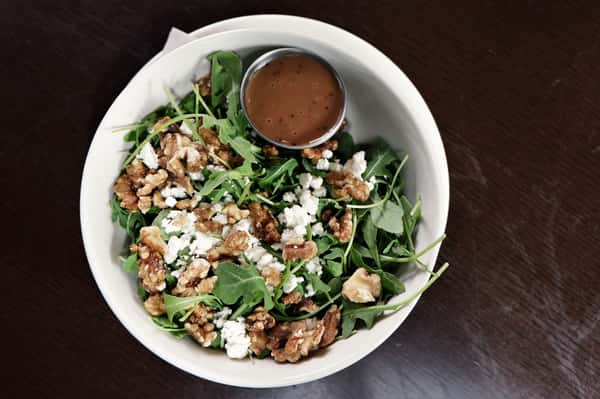 Back To Menu
Arugula Salad
Goat cheese and candied walnuts
Salad Protein Add Ons (Optional):
Add Grilled Chicken
+$3
Add Fried Chicken Tenders
+$3
Add Chipotle Chicken Salad
+$3
Add Tilapia
+$4
Salad Dressing Options:
Oil & Vinegar
Balsamic Vinaigrette
Ranch Dressing
Blue Cheese Dressing
Honey Mustard Dressing
No Dressing
Back To Menu